Start main content
The Back Alley Tales

Social Innovation Makers (SIM) - The Back Alley Tales
Starting from the possibility of back-alley space, SIMMERs will experience an in-depth community study by walking through the side streets and alleys, communicating and building a relationship with the neighbours, and deeply observing and exploring the city's needs with community partners and instructors. Going through the design thinking training and social innovation framework, students will gain a valuable opportunity to design and execute social innovation plans as a one-week owner in Yau Ma Tei, earn first-hand experience interacting with the community, and reflect on how to contribute to the sustainable development of the city as global citizens.
SIMMERs will also be invited to join the social innovation market in the second semester to bring their outcomes to the BU community.
社創籽:角落「新」物
你有試想過在寸金尺土的空間,由「沒有」到「有」的過程來實踐自己的理想呢?曾經不顯眼的巷仔舖,至今延伸形形式式的小商戶落戶後巷,使新想像為社區創造,用構思細味香港人溫情的鄰理關係。
「社創籽」以後巷空間的可能性為起點,邀請你一起穿梭橫街小巷,深入觀察及探索城市的需要,了解街坊想法,探討將一個社區的新舊元素之間如何融合的議題,發掘無窮創意,與跨學科的朋友共同協助展開具有意義的社創小實驗!
SIMMERs更有機會獲邀參加下學期舉辦的社創市集,向浸大社群展示成果。
Programme Period 計劃期間
Support to Student Participants 參加者支援
A subsidy of HKD 300 and a certificate of completion will be awarded to each student after attending all the activities, including the pitching presentation, project implementation and report back celebration;

Teams who perform well in the pitching presentation will be awarded HKD 4,000 to implement their projects between 2 Nov to 30 Nov in the Precedee Art space@ Yau Ma Tei, one week for each team;

Mentor support and consultation from young innovators;

Learning opportunities related to social innovation;

Chances to meet up-and-coming social designers and entrepreneurs;

Venue support provided by TriAngle & PRÉCÉDÉE Artspace;

The team that wins the Best Innovation Proposal Award can participate in the Social Innovation Market in January next year and present their results.
每位學生出席並完成所有活動,包括提案發表比賽、項目實踐和匯報日後,將獲發港幣300元津貼及結業證書;

獲選的團隊可得到港幣4,000元,在11月2日-30日期間在油麻地Precedee藝術空間實踐社創計劃,每組為期一周;

青年社創導師的指導;

學習社會創新的機會;

認識敢想敢做的社創先行者,為同學擴闊網絡;

TriAngle & PRÉCÉDÉE Artspace提供場地支援;

獲選最佳創新提案大獎的團隊可於下年一月份參與社創市集並展示成果 。
Eligibility 參加資格
All HKBU Students are welcome. Priority will be given to Full-time UG students.
歡迎任何浸大同學報名。 本計劃將優先考慮全日制本科生。
Registration

Registration Deadline: 8 Sep 2023 (Friday) 11:59pm
Timeline
Date and Time

Session

Venue

Explore

探索

11 Sep (Mon)

14:30 –16:30

*Programme Briefing and Design Thinking Workshop

*計畫簡介會及設計思維工作坊

TriAngle (DLB306)

25 Sep (Mon)

15:30 –18:30

*Orientation Day and Sharing Session (Understanding the Community)

*迎新日及分享會(認識社區)

TriAngle (DLB306)

26 Sep (Tue)

11:00 – 18:00

*Field trip & Team Creation Workshop

*實地考察 & 團隊共創工作坊

Yau Ma Tei &

TriAngle (DLB306)

Experience

創作

27 Sep – 15 Oct

Spontaneous Conception and Prototype

自發構想及擬定雛型

TriAngle (DLB306)

16 Oct (Mon)

14:30 – 18:30

Pitching Competition

提案發表比賽

TriAngle (DLB306)

Launch

實踐

2 – 30 Nov

Owner of the Week

一週店主

PRÉCÉDÉE Artspace at Yau Ma Tei

15 Dec (Fri)

18:30 – 20:30

Report Back Celebration and Christmas Get-Together

匯報日和聖誕節聚會

TriAngle (DLB306)

*This event is CCL-recognised.
Key SDGs related to this programme

Enquiry
Miss Linda Tse: lindatse_@hkbu.edu.hk | WhatsApp or Tel: 3411 2487
Organisers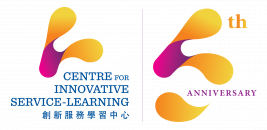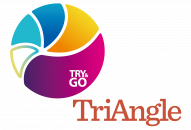 Partners




Venue Partner

Funding Support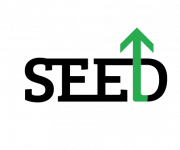 Virginia and Stanley Yim Student Development Fund