Start main content
TriAngle
About TriAngle
TriAngle is located at the heart of the Shaw Campus. It provides a platform for the gathering of creative minds who believe in the synergy of collaborations. It is more than a physical place for meetings and projects but a co-working space for you to gather, network and make impact through creativity, interactivity and collaborations.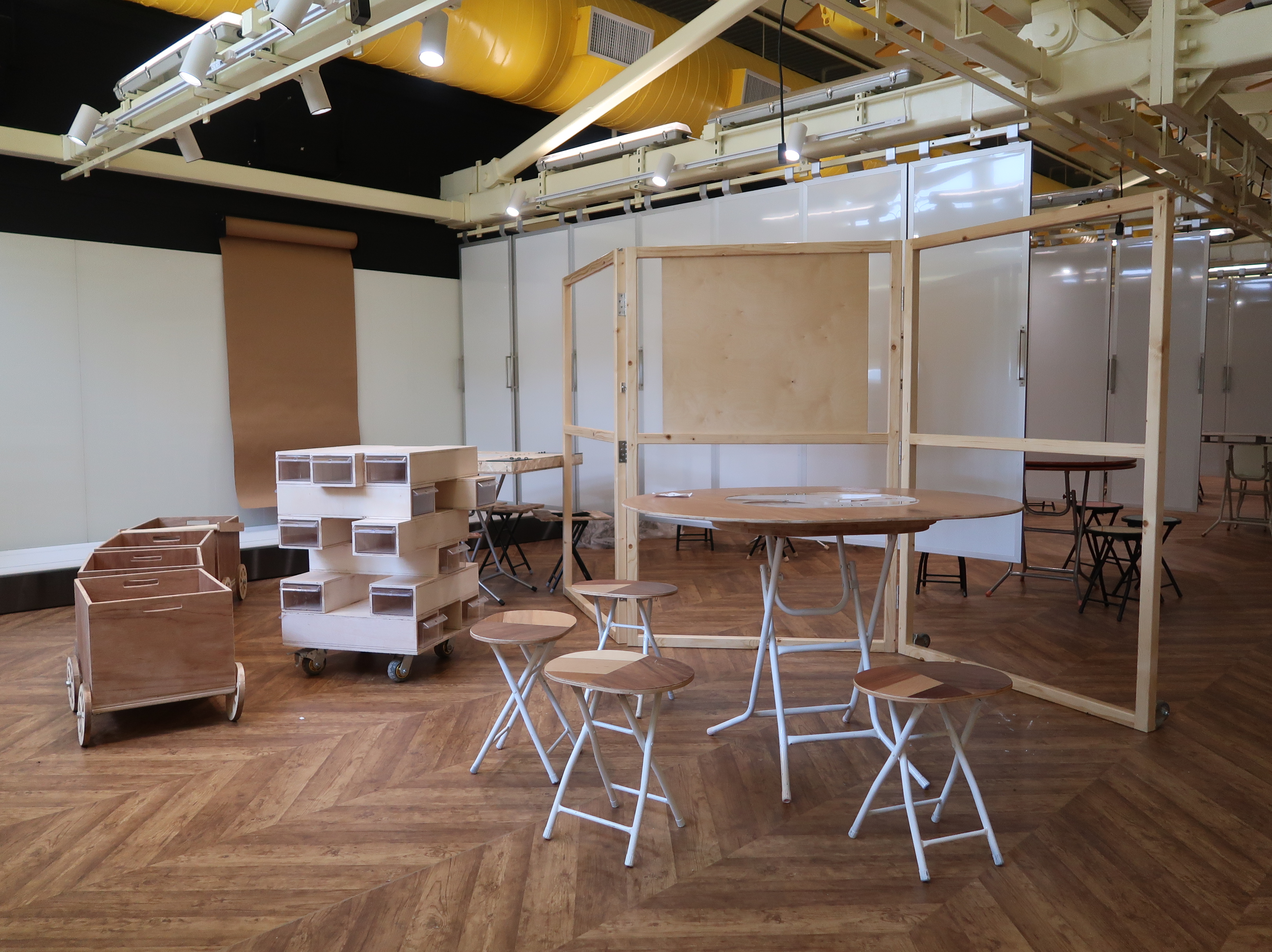 Facilities
TriAngle embraces an inclusive and minimalist design with a flexible layout and collaborative spaces. In this student-centred space, you can find:
Drawing boards and drawing paper rolls

Rocking chairs, yoga mats and free seating areas

Display racks and stands for mini-exhibition

A mini-platform

Two large-screen TVs

Four handheld microphones

Educational game sets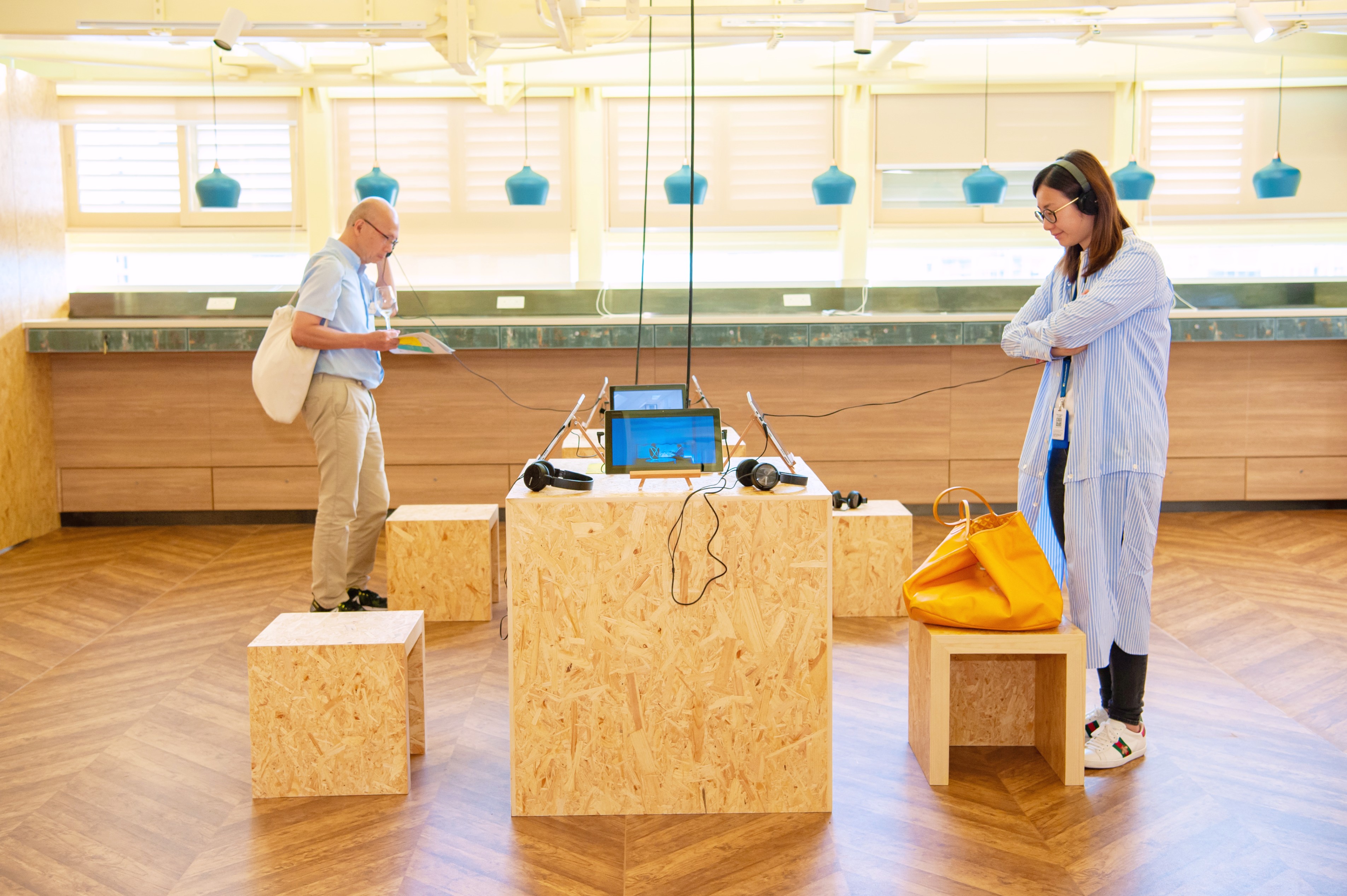 Unique Features
TriAngle sparks off your five senses which have the exceptional power to inspire creativity and improve productivity.
Uncover the multi-flavoured candies that trigger curiosity, memories and emotions.
Rock your ideas
Stretch your body on our rocking chairs and let your mind wander. Creative ideas come when you are relaxed.
Take a breath
Unleash your imaginations and unwind your mind with refreshing scent exclusively made for TriAngle.
View the vibe
Vibrant colours will enhance your energy level and bring you joy.
Listen to yourself
Where words fail, music speaks. Release your stress with music composed by HKBU talents**.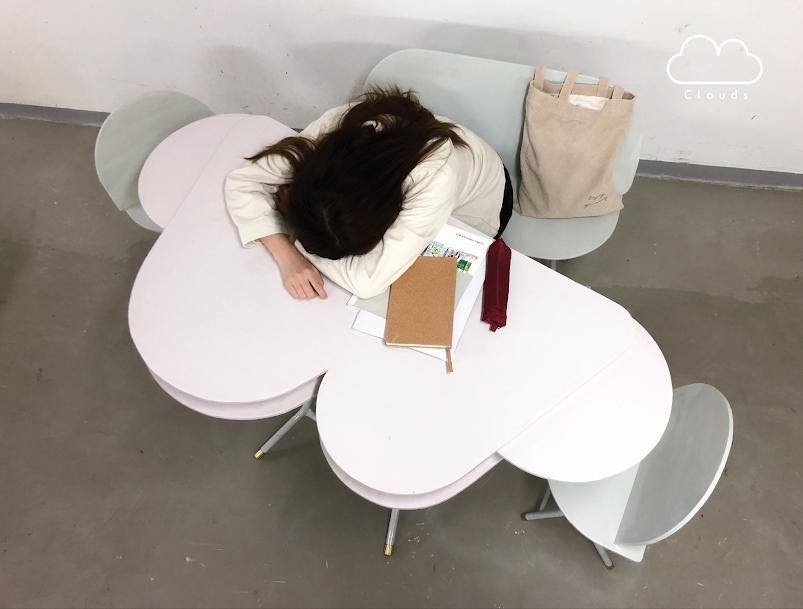 Beauty in the Flaws
TriAngle is not an ordinary co-working space. Here, we admit our limits, embrace imperfections and see the beauty in the flaws. Take a closer look at the facilities around and you may tell that our infrastructures are not impeccable:
Our automatic door swings open in slow motion… Take a deep breath, count to 5 and give yourself a moment of silence.

Our giant exhibition stands are too heavy to move… Why don't we conveniently use them as desks?

Our writing boards flip and flop… Let's keep swinging and balancing the needs of all sides.
TriAngle is extraordinary. It allows you to painstakingly try, experience failures and go with the flow. Life is never perfect— learn from mistakes! #tryandgo!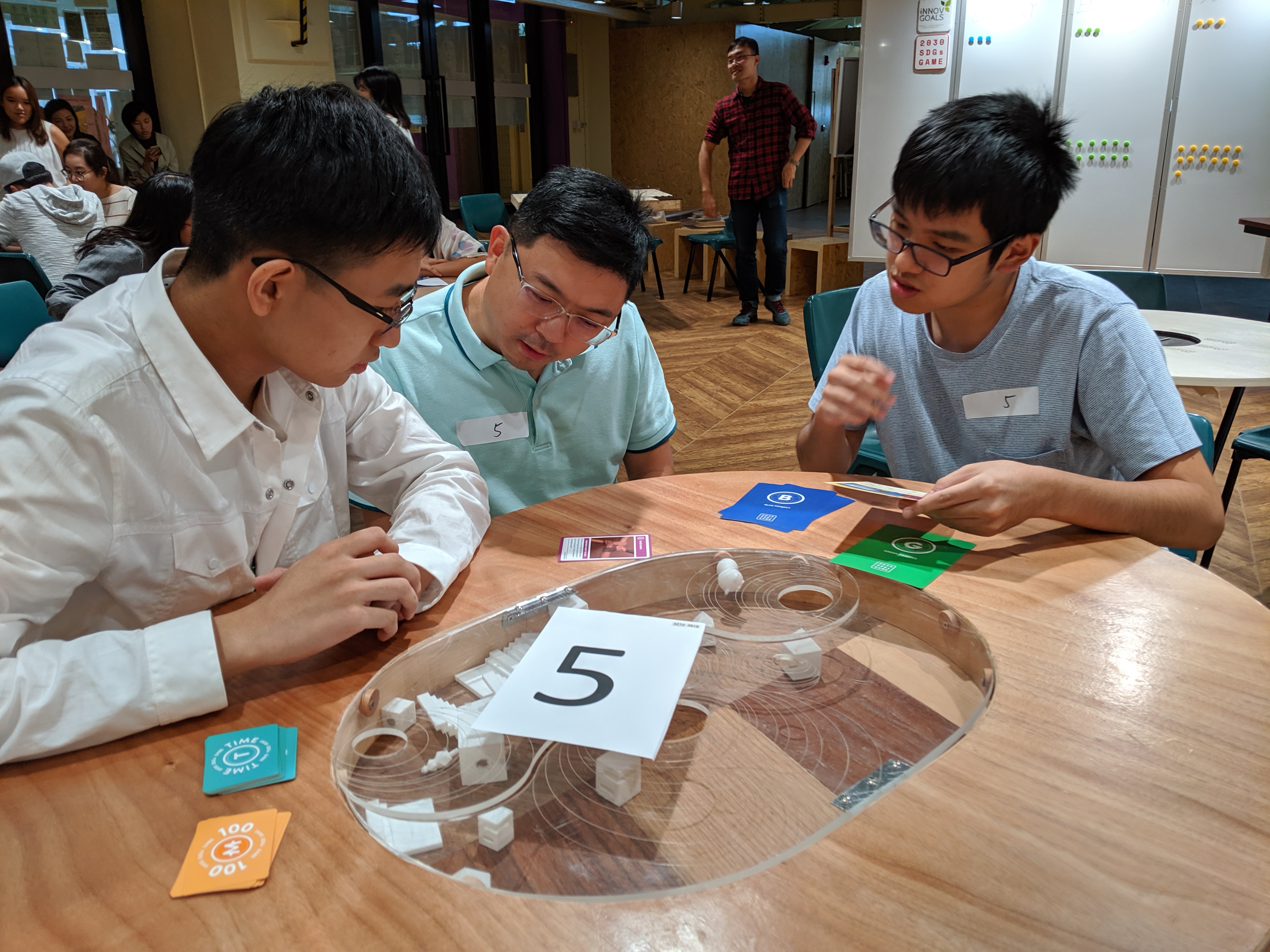 Who is it for?
• HKBU students and instructors of service-learning courses
• Social innovation projects steered by students and staff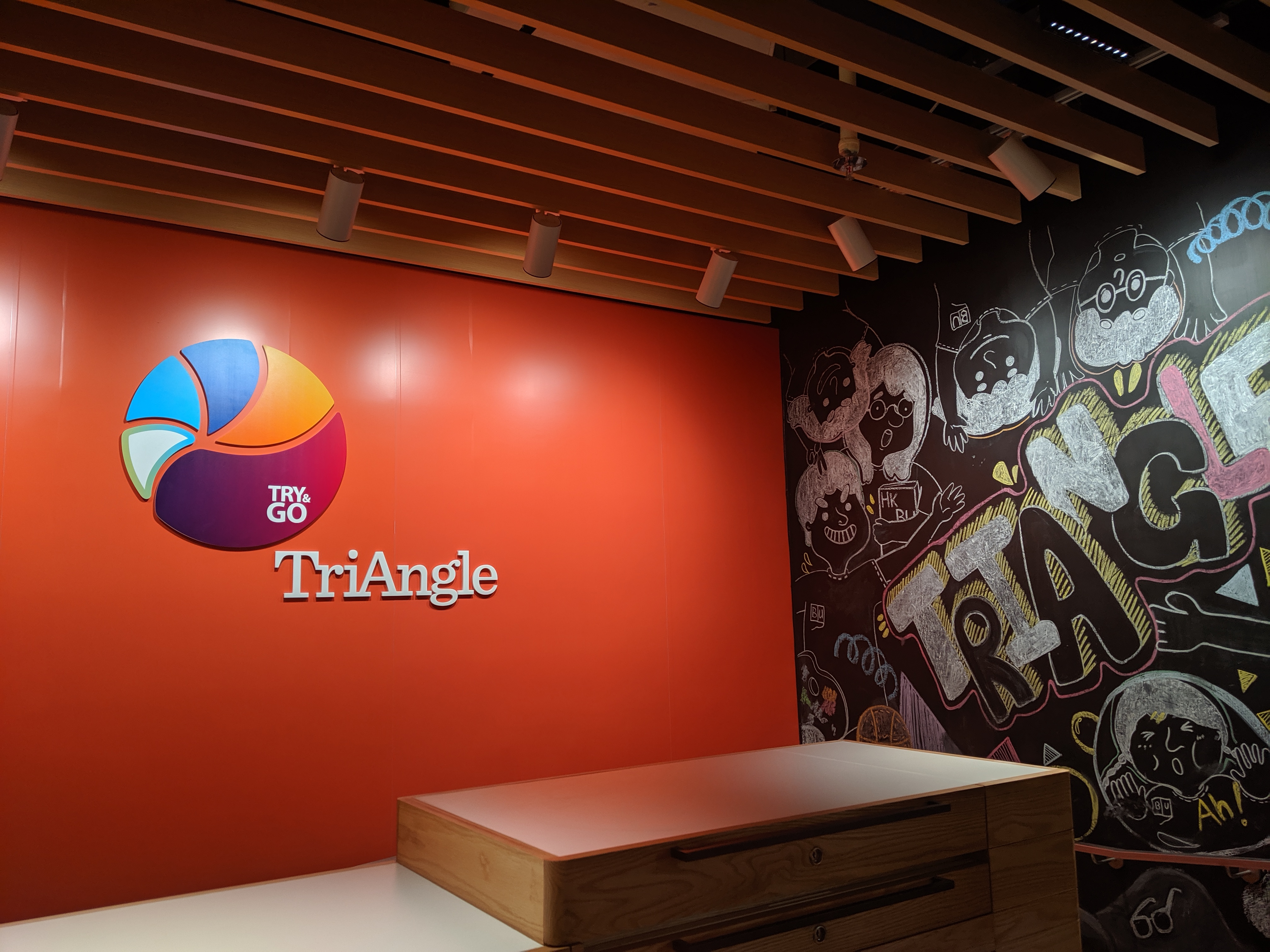 About Our Name and Logo
The creation is inspired by "Trying" and "Collaboration". These are embedded in the pronunciation (Try and Go) and the logo where perspectives (angles), innovation (vibrant colours and blank space) and working together (the lines which resemble hand in hand) are expressed. TriAngle is the brainchild of HKBU Chemistry student Cherry Kwok Tsz Ting who believes innovation begins with the courage to try.
Collaboration Opportunities
If you wish to co-organise social innovation activities that will bring positive changes to both HKBU students and the wider community in TriAngle, please send us a booking request.
Contact Us
Address: 306, David C Lam Building
Tel: 3411 2487
Email: Triangle@hkbu.edu.hk
*Acknowledgement : CISL would like to express our gratitude to the students from VART3256 Furniture Design (AY2018-19) and their instructors Mr. Andrea Ingrassia and Mr. Peter Benz from Academy of Visual Arts for bringing their creativity to the furniture of TriAngle.
**Acknowledgement : We are most thankful for the students and alumni from the Department of Music and their instructors Dr. Eugene Alexander Birman and Dr. Christopher Keyes for composing the creative music for TriAngle.