Start main content
Techstars_ Startup Weekend 2022
Techstars_ Startup Weekend Social Innovation HKBU ended up with great success on 13 Nov. Our participants from various universities, including HKBU, HKU, HKUST, PolyU, LU and HSUHK, formed groups and shared their innovative ideas to tackle the current social issues, including food and plastic waste, upcycling unwanted clothes, carton box recycling. These ideas are brilliant and thought-provoking. We hope that students have learnt more about running a startup from our mentors and keep developing their ideas in the future.
Startup Weekend HKBU Social Innovation 2022
Techstars_ Startup Weekend Social Innovation HKBU is a series of social innovation and social entrepreneurship activities for you to design and build an innovative prototype tackling the need of our society. In this 54-hour hackathon, participants will be equipped with different tools to re-think how empathy, design and technology bring positive impacts to our society. It will help the participants to build up their social innovation projects or startups with innovative ideas and get priceless feedback from our experienced mentors and judges for the future development of their social enterprise.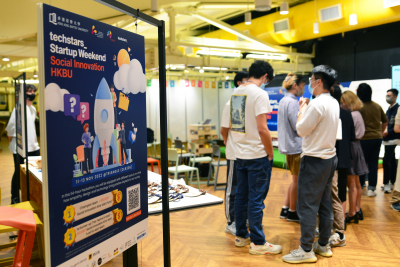 Day 0
On Day 0, all our students were new to Startup Weekend. We prepared a networking session and ice-breaking games for students to make friends and form groups with others. They also brainstormed new ideas to kickstart their social innovation projects.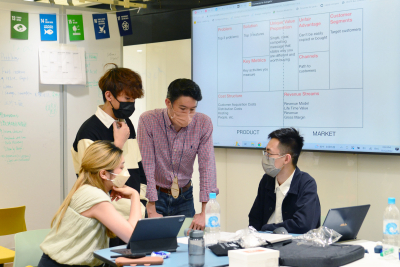 Day 1
With the help of our mentors and facilitators, students gradually developed their directions and plan to cope with the current social issues in Hong Kong on Day 1. They also came up with business models or even designs for the final products.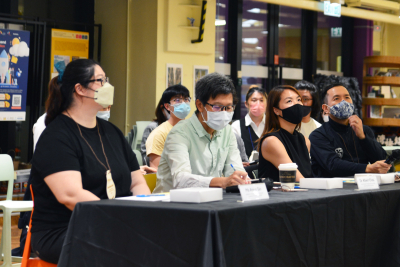 Day 2
Day 2 was the most exciting one. Students had to do their final pitch in front of our judges. All of them demonstrated their ideas and illustrated their business plans precisely. Our judges also shared their experience of starting up a company and gave them advice to further alter their business plans.
Winning Teams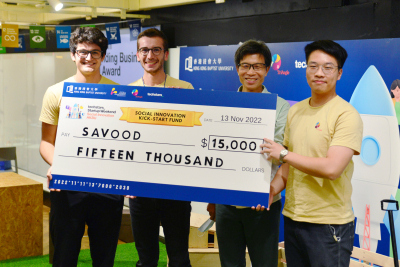 Champion
Savood targets to tackle food waste problems by selling unsold products collected from retail restaurants in the universities.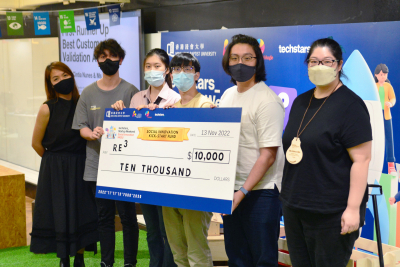 First Runner Up
RE3 aims at reducing plastic waste by renting cutleries and delivery boxes to students in the universities.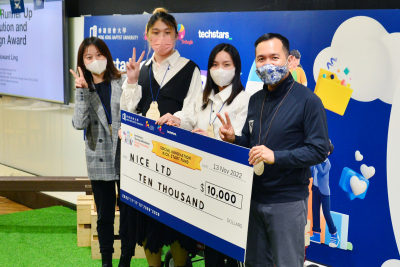 First Runner Up
NICE Ltd wants to create a machine that can clean, cut and recycle carton box drinks to increase efficiency during the recycling process
Special Mention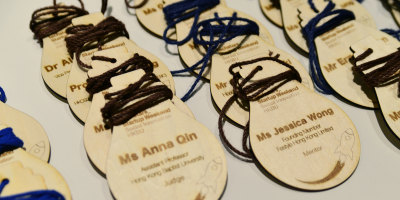 Techstars_ Startup Weekend Social Innovation HKBU invited mentors and judges from various social enterprises to help our students. We appreciated their generous support to share their valuable experience with our students.